HAVE YOU...

• Been on 100 message boards looking for answers on how to manage your pain?
• Read all about the "endo diet," but still don't understand what to eat?
• Wanted to hang with your friends, but you also didn't want to get out of bed?
• Felt like there has to be a better solution than taking more pills?
• Wanted to feel better so badly, but felt too overwhelmed to try?
AS A STAGE IV ENDO SISTER, I'VE BEEN THERE.
And it took me years to figure it out.


Seven years ago, I didn't want to wake up in the morning. Most days I had this secret fantasy that I'd sleep for a week (or even a month), then magically wake up in a time when I no longer felt the sadness and pain caused by my endo. It breaks my heart thinking about that version of me.
The saddest thing is that the real me was still in there - with all my humor, empathy, creativity, compassion, and love for my friends and family. But that me was buried so deep that I didn't recognize myself anymore. I had no hope.
But these tools gave me hope. They changed my entire life.
IT WASN'T EASY.

Changing my diet and lifestyle was one of the hardest things I've ever done. There were times when I wanted to give up, because I couldn't figure out how to sort through it all and take the right steps. But I've made all the mistakes and done all of the experimenting, so you don't have to.
And I'm here to teach you the tools I use everyday
to manage my endometriosis.

You don't have to do this alone.


• Truly understanding endometriosis and your symptoms
• Learning the importance of taking care of you
• Developing new tools that work

• Understanding the importance of good food for women with endo
• Identifying inflammatory foods
• Figuring out what you can eat
• Learning how to cook if you don't like cooking
• Easing into good food with a one-week guide

• Redefining "exercise"
• Discovering the best ways to move your body (when you don't want to move)
• Getting your body moving with a one-week guide

• Seeing why stress management is critical for women with endo
• Learning 7 easy + inexpensive ways to cut stress
• Reducing stress with a one-week guide

• Understanding toxins and chemicals in relationship to endo/hormones
• Ditching conventional menstrual products
• Finding safer home + body products that work (and don't break the bank)
• Exploring CBD, medicinal cannabis, and Chinese Medicine


Each week includes an audio lesson from Jessica and printable transcript + resources pages






SUPPORT:
• Access to our private community page to connect, ask questions,
feel accountable, and share successes

AND
• Live weekly video Q & A with Jessica

COURSE EXCLUSIVES:
• Interviews and guidance with top wellness experts, including
Adina Grigore of SW Basics, Kathryn Budig
Maya Elisabeth of Om Edibles, Giselle Wasfie, and Ra Ma Kaur


* AND BONUSES! *
6 of Jessica's Favorite Easy Recipes (3 never seen before!)
Special discounts from Jessica's favorite endo-friendly brands






My husband used to do all the cooking because I didn't have the energy. I sat on the couch with a heating pad while he served me. But Jessica's recipes gave me purpose again. I went to the store to stock up on the essentials and got to cooking! I can now make plans while I am on my period. I am regular in the bathroom. I no longer have a bloated and tender belly that I am guarding all day. I cannot tell enough people how my day-to-day has improved!-Samantha

Jessica is the reason why I have had a successful endometriosis journey. From dietary help to symptom awareness and treatment solutions, I would not be where I am today without her! -Alissa





I have stuck to Jessica's dietary recommendations and have noticed a miraculous difference. Looking at where I am right now, standing and functioning and doing all the things I love to do...I am truly amazed to see how powerful this tool can be. -Heather



The first time I tried to find something, anything, endometriosis-specific brought me to Jessica and her cookbook, and it's been the backbone of my diet and lifestyle changes since then. Her podcast and community finally motivated me to get to a specialist, and I have surgery scheduled in a few weeks. Above all, I know that making the diet changes is the biggest factor in my ability to enjoy my life to the fullest - and Jessica's recipes made it easy to do that. -Margot
Your Instructor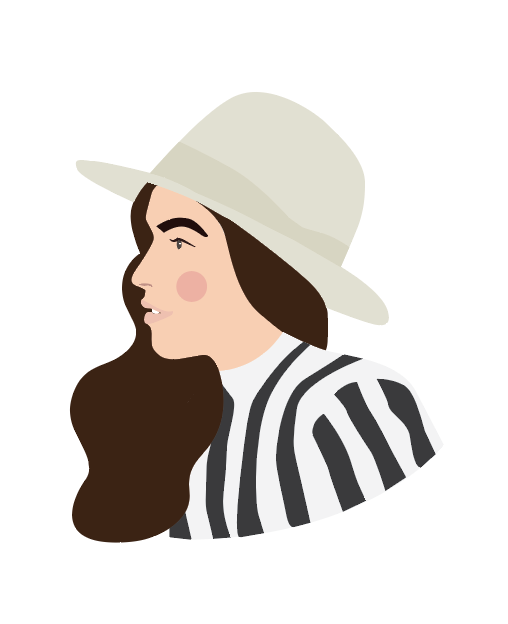 Jessica Murnane is the founder of Know Your Endo (an education, awareness, and support resource for endometriosis), creator of the One Part Plant movement & author of the One Part Cookbook (an initiative to get everyone on this planet to start eating one plant-based meal each day), and host of the One Part Podcast (where she brings tough questions to inspiring people).
Jessica has contributed to and appeared in magazines and websites that include Bon Appétit, Goop, Shape Magazine, The Kitchn, Mind Body Green, The Coveteur, Food52, and PopSugar. And has spoken at Apple, Taste Talks, and Wanderlust. She lives in Charleston, South Carolina with her husband, son, and lots of palm trees.

Frequently Asked Questions
How long will I have access to this course?
After enrolling, you'll have unlimited access to the course beginning February 9th for as long as you like (across all devices you own). You'll also have access to updates if content is added for future sessions.
I want to take the course, but I'm really busy right now. Can I fit it into my crazy schedule?
The beauty of this course is that you have access to it whenever it's convenient for you. We do recommend completing the modules while the course is in session to take advantage of the live Q&A sessions with Jessica...but even these will be recorded, and you can access them at anytime!
How do I know this will work?
You don't. I don't know either. Every single body is different. But what I do know is that these tools will give you a good foundation for feeling your best. I would ask yourself - if using these tools could make you feel even 20%, 30%, 50% better, would that be worth the effort? If the answer is yes, I would sign up. If the answer is no, this program is not for you.
I know you're all about healthy, plant-based food. Are you going to make me go vegan?
Yes, I am all about plant-based food, but I'm not going to make you do anything! In the Good Food module, I lay out a weekly plan to incorporate more plant-based foods into your day. But ultimately, you decide what you want to eat. My goal is for you to find the best foods to manage your pain and symptoms
Will this program make my endo go away/stop spreading?
No. This is not a cure for endo and these tools will not make it go away or stop it from spreading. Proper excision surgery is the only way for your endo to be removed. The focus of this program is to create a practical management plan with tools you can use daily to feel better and help keep your disease from defining you.
What if I'm unhappy with the course?
If you aren't satisfied with your purchase, contact us in the first 30 days - and we'll give you a full refund. No questions asked.
What if I have more questions?
Shoot us an email at hello (at) knowyourendo.com and we'll try to answer them!
There is no cure for endometriosis.
But it does not define you.

It's time to show your endo who's boss.

Start learning the tools to help manage it.